The working-dog Premium voucher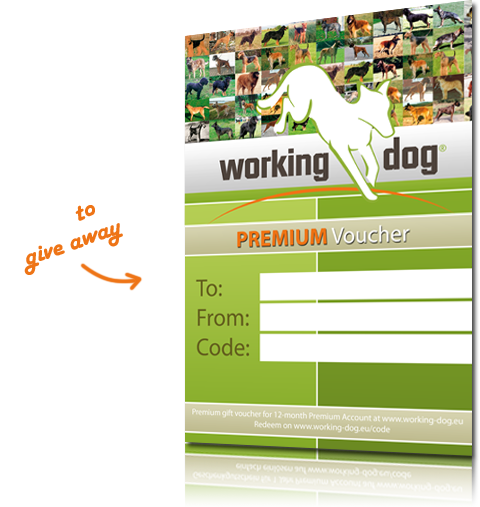 Why not give a working-dog Premium voucher as a present?! With the new voucher you can put a smile on the faces of your friends, acquaintances or family members by giving them a Premium status at working-dog!
The voucher service couldn't be easier – after placing your order, you can download the voucher generated as a PDF file. After that you will be able to print out your voucher, add a personal message and give it to the recipient.
On the voucher there is a code which the recipient can simply enter at working-dog and his/her account will automatically be upgraded from a Classic account to a Premium account. Users who are already using the Premium service will have an additional year credited to their accounts.
Whether it's for Christmas, a birthday or an anniversary, a gift voucher beats socks hands down, right? ;-)