Discover our working-dog &
tracking-dog app.
Perfect for you, miss no more news, track tracks, make and deepen contacts.
That's what the working-dog app offers you
Timeline
All news from working-dog at a glance.
Contacts
Your herd simple and clear.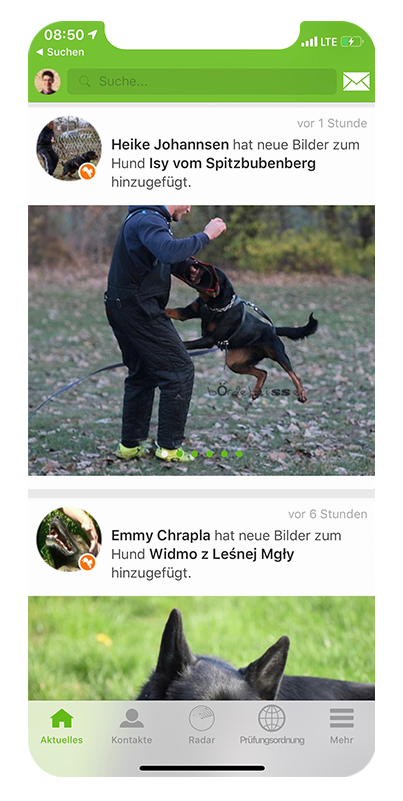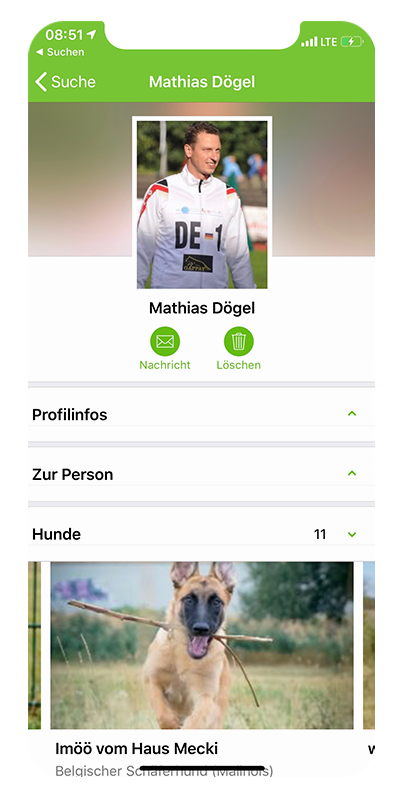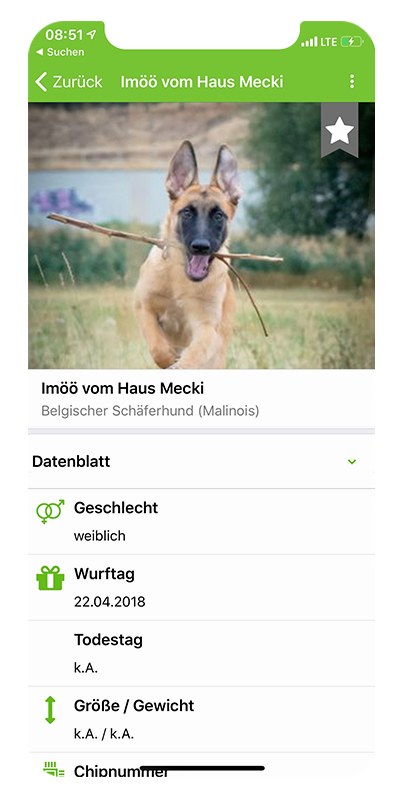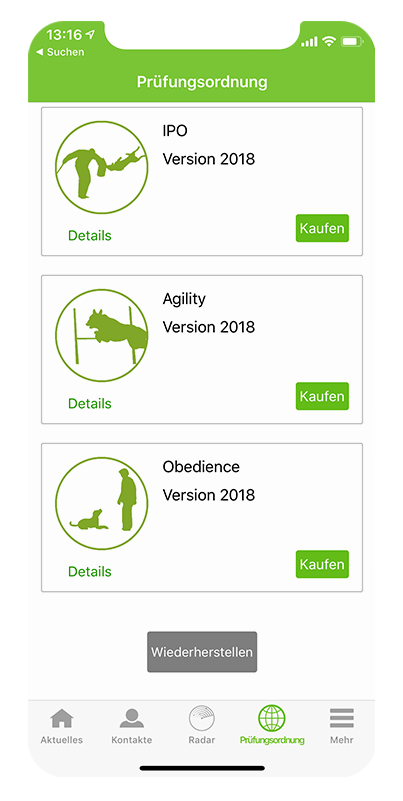 How does the app work
Timeline
No matter if news from your network or information about the next litter. Here you can find all the news on working-dog.
Contacts
Look at the news of your contacts. Check who has a birthday or directly confirm a new contact request. Stay up-to-date within your contacts.
Radar
Find friends in your area or like-minded people who come your way. With the radar function, you can see nearby contacts who are also registered on working-dog.
Examination regulations
Always stay up to date with the official examination regulations of the FCI. Here you can find the current guidelines for IGP, Agility and Obedience.
What are you waiting for?
Bring the working-dog community to your mobile phone and stay up-to-date on the go.